Well the first decent posts on here were born in early June when it was summer already, so having a full seasonal plan half way through July doesn't necessarily make sense. But I'm not going to wait all the way until autumn to talk about my goals, because that's how you lose two months of doing cool stuff and getting it done.
And enough of lost time. The 6-year depression and repercussions of that took too much of my life has claimed all it's going to, I intend to make those years up and then some.
So what are the plans for the rest of summer in this very sloppy, clearly thrown together mess?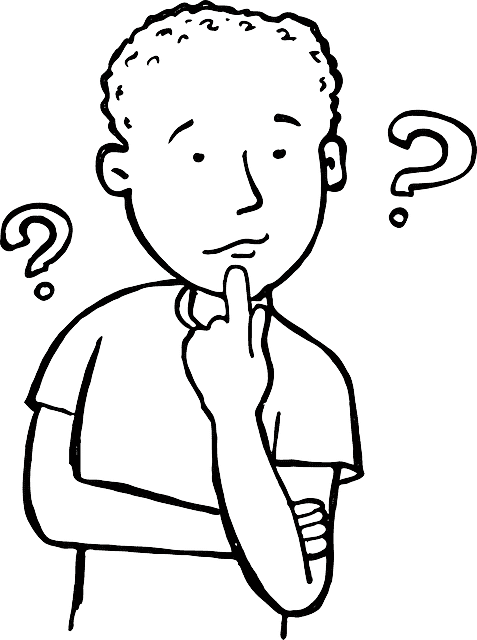 Well here's what we have for the rest of July going into August (I can't freaking believe we're past the half way point). And hopefully the stair cases failing underneath my feet (two in the past month) is an unfortunate trend that is behind us.
Getting This Site Going
As much as I really love this site, and my idea for making this way more than the glorified online resume it used to be, it's not going to be a priority before making money now, making money in the future, building my new blog portfolio, getting back to creative writing, getting healthy, etc.
In other words, it's a very important thing to me. But when there are 10-12 going on at once…yeah. Only time will thin out the herd a bit.
So since this is one of those "Very important things that can't be a priority," we are going to try to stay relatively realistic on what I want done here by the end of summer.
So here are my thoughts:
Get this post published before the end of July
Get a new post published in August
Get a skeleton design laid out on the site for a basic menu/framework, etc.
Flesh out 1-2 important pages for the basic format
Pull one post from the old defunct MD blog I want here now
So basically 3 posts, 1 page, and a small moderate amount of formatting by the end of August. We'll see how that goes.
Writing Goals (All Platforms)
Yeah, as writers who have had to write many different styles or types know, these are very different types of writing and that's even before getting into the creative writing. But hey grouping and organizing and yada, yada, yada.
You still have to track goals whether they are going well or going poorly. It's the only way to move forward, get a realistic look at where you're at, and continue moving forward with whatever your goals are. It can be tricky, because I know from personal experience how easily a missed goal can turn into feeling down, getting depressed, and bowing out completely.
But I'm also at the point in life where having no goals means just not much is going to get done.
Premium Articles
Even "premium articles" is weird by my definition. It is sort of a catch all for online marketplaces like Constant Content or the INA Marketplace. Places where I set the prices of articles that then eventually sell in a marketplace for a pretty good per word rate in most cases.
To me premium articles also include adding to my Medium.com portfolio to slowly build up hopefully some semblance of passive income. Would love to write there for month to month pay versus freelance, but right now it fits into the premium category because time is so, so scarce and these are articles that take time to write because the quality really matters.
So to be honest as much as I'd love to put big numbers here, there's too much going on to put ambitious numbers in one of the areas that will get the least bit of attention here.
So simple summer goals for premium articles:
6 Articles put up for sale on INA Marketplace (roughly 1/week)
2 Articles on Constant-Content
4 Medium.com Articles
If you found me here and haven't already, please take the time to follow me on Medium if that's a platform you enjoy reading on.
Freelance Work
Freelance work is a bit more out of my control now as I've gone to holding pattern with the clients I have and am no longer searching for new clients or new work. This does mean that money will be more scarce than it otherwise could be, but as discussed in another article despite the large per hour rate I've worked my way up to, 17 years of this is enough and I'm too burned out with professional freelance writing to continue.
It's just not a viable path forward at this point. So a lot of the "goals" here are out of my control, especially since I just won't do content mill stuff anymore.
Summer freelance goals
Do the high paying client work sent my way
Keep pursuing other jobs for part or full-time work until I make it blogging full-time (again)
Make enough to at least break even and otherwise don't worry about it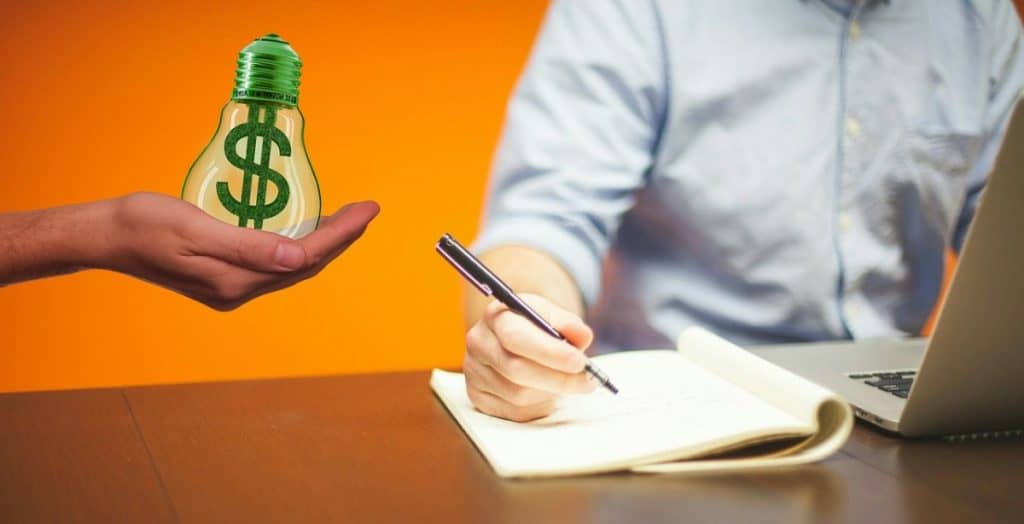 Blog Posts
This is where I'm most excited, and there's actually been a lot of movement on this front. For the most part the slow beginnings of a long journey, but still when you have 3 very new sites go from 0 a month to actually having longtail rankings and triple digit a month traffic, it's still exciting.
They're tiny tadpoles in the pond that is the internet, but at least the process has started and Google likes what it sees enough that I know my efforts aren't disappearing into a void.
One of the most challenging aspects to the sheer numbers game right now is that there are several really important related tasks that need to be done to make sure the numbers game for writing is as effective as possible.
Items such as:
Research keywords/ideas for a new niche site idea. I know, with 6 already that doesn't make sense 99% of the time, but 5/6 were made from reflex or immediately post burnout and to take advantage of energy and renewed health – not because of excitement on topic. Found a great potential domain name that's available on a topic that has tons of seemingly easy keywords and that would be a fun build. Fun = more energy to keep going.
Longtail keyword research for my niche sites. Get that long list for each site.
Delve into question keyword research for all my niche sites. The more topics, the better!
Optimizing currently written posts. Not full rewrites but look at the openings (I tend to "write my way into" a blog post), improve pictures, formatting, apply the little things I've learned over the past year to make all these indexed posts much more competitive.
Gather potential guest post options & contact info for every niche site. These are a pain to compile, and even a bigger pain to comb through and get positive responses from, but it's a necessary part of the process. Especially for getting started.
Fixing up lagging page, disclaimer, and other formatting issues for my niche sites. There's just a whole list of things I didn't want to take the wind out of my sails while writing but now that I've slowed a bit it's time to re-visit those foundational things to get them out of the way once and for all.
Then beyond that there's the fact that I have nine websites being worked on to various degrees including this one, with a new one about to join the stable for the full 10.
So that's a lot on the plate 🙂
Despite all those things, I want this to be the place where I hit a home run out of the park. The more that gets done now, the sooner I make a serious living off my niche websites and blogs or get the sale I need to take an entire year off. Or even more if things go really well with building and selling a site.
So let's make the goals here high.
Summer blogging goals:
Buy Ahrefs for one month and do ALL the keyword research I have lined up to do, longtail and otherwise
Follow up strategy to get full array of question keywords for all my blogging projects
Optimize all currently published posts with a once-over (roughly 100 posts total)
Foundation & formatting issues for all niche sites (pages, disclaimers, design, etc)
Gather lists of potential guest post/SEO work specifically for Assorted Meeples & Niche Site 1
15 blog posts for Assorted Meeples
YouTube channel outreach post ("Listicle")
5 blog posts for Niche Site #1
4 blog posts for Niche Site #2
3 blog posts for Niche Site #3
3 blog posts for this website (not including this post)
2 blog posts for Niche Site #4
1 blog post for Starter Niche Site #1
1 blog post for Starter Niche Site #2
1 blog post for new starter niche site, aka now Starter Niche Site #3
3 blog posts for new Niche Site I'm excited about, aka now Niche Site #5
Weight Loss & Health
Not going to lie, I'm frustrated on this one. I've been eating very good, working out like crazy, and walking over 15,000 steps a day. And after three weeks I gained 2 pounds. Despite already weighing above 350. So that was infuriating because HOW???
But I still focus on how far I've come. 100 lbs down from my heaviest. Over 55 lbs from the last 10 months. Not eating perfect, but eating much better. Not exercising every day, but doing so a lot. And walking a ton. I look way, way better than before and notice a lot of little changes.
And the number of friends saying "Dude – you look good" has definitely let me know I'm on the right path and it's noticeable.
Just not sure why I plateaued now. And that really sucks. Especially when you see YouTube full of videos of people 100 lbs lighter doing less and dropping a lot of weight.
But I'm going to keep on. Enough good clean eating and exercise long enough and something will have to give. So I'll keep at it.
Also I need to get new glasses. The follow up dental work isn't until September so that goes with fall goals, and I need to find a good physician for a physical. Not sure if I'll be able to get new prescription glasses or not in August, but I'll see what's open.
Moving to the next step of looking at a gym membership or seeing if using the old college fitness center as an alumni is an option feels like it's going to be an autumn thing, as well.
Summer Weight Loss & Health Goals
Keep eating more and more clean, only one cheat day per week
Keep reducing caffeine intake
Average 12,000+ steps a day the rest of summer
Hit 4 more 20,000+ step days
Hit that 100 flights of stairs day
At least 2 solid weeks on Slow Carb Diet
Set up appointment for new glasses (screw it – this needs to get done)
Why no weight loss goals? Because if the last few weeks have proven anything, it's that weight is past my control but choosing the best food and exercise are things I can absolutely control and so I will.
Money, Debt, Investment Goals
This is going to be a hard section for me to write for a while because after a huge charge into all of these after the site sale of Amazing Outdoor Adventures last year, and a couple of insane good years in the IRA, I'm mostly in a holding pattern for the next 6-12 months.
I know this, I know it's part of the process, but at the same time it doesn't make it any less disheartening when those rapidly moving numbers on both sides of the Excel sheet (debts being paid off vs. investments & money being saved) slow to a crawl.
I know some people would yell at the "breaking even to build the blogs" strategy but it actually makes sense. There are two things that can NEVER be substituted when building your own business or a profitable website:
Even if you can outsource most of the content for the sweat equity, you still need to edit, revise, interlink, do SEO, format, get quality images, and do all the other things that require a lot of time and work. And I don't have a large bank account and giant budget.
Which means if I want the long-term plan to succeed, the one that is my clearest route to a serious six or seven figure income, early retirement, and enough money to provide for me and my family for the rest of my life, that work needs to be done and that clock needs to start ticking.
So yeah, I'd rather put in that work now than pay my debt off at $8 an hour. If even some of these sites take off the way I expect to by next year then, this section will end up resolving itself within 2 years instead of the 7 year, 11 year, 20 year, or 35 year timeframes depending on which plan/financial calculator you use.
And yeah…some of those financial calculators are way off.
So my minimum goals here are simple: make every payment, and put no other payment on delay or deferment. My largest student loan is on income based forbearance and needs to remain there. For a full year of interest that will add to the total debt owed by a few thousand. Not great.
But I have my payments set up on the debts I'm paying so those do take off a decent portion of principle just from the minimum payment. Is it more than the interest gained from the grad student loans? Yes actually. Barely. But it is. However, the biggest thing is that as those smaller debts get paid, I can snowball it.
As for investments, I have to go by the rule of Richest Man in Babylon before Dave Ramsey's course, no disrespect intended, but I need to pay myself first and that means 10% of every freelance payment to my IRA until it's maxed out on the year.
Debt Pay-Off Progression Vs. Investment/Assets
So why invest when you could be paying off debt? Doesn't it make way more sense to get completely out of debt first? Generally I'd say yes, that makes sense.
But there are two things that bug me. One could possibly be me not fully understanding the economics, and that would not be the first time. The other is understanding what can be done in reality versus ideal circumstances that don't hold up to real life interfereance.
Reason 1: Those old graphs showing that the difference in even 5 or 10 years of investing over time costing hundreds of thousands of dollars even with the same amounts invested. Look, early attempts thwarted aside because of employers choosing terrible 401-k managers, I'm not young.
So when examples like this show a $700,000 difference from $100 a month from 30 years vs 40 years…I don't want to put off investing another 10 years while paying off debt. Besides, $100 spent on debt now is the $100 plus whatever small interest rates apply – but what if $100 invested is $10,000 in my 60's?
The math seemed squiffy from me when looked at from that perspective. Now maybe that comes with the caveat the person has to actually invest that "extra" money. Fair enough. But I am so there we go.
Reason 2: I know my psychology.
A large number representing debt going down isn't enough. Even the four columns of debt owed completely zeroed out into the Excel sheet's future isn't enough. Seeing a large debt number still hammers me down to the point where it's only a matter of time until I collapse under the stress.
Unless….
There are a series of columns at the end of my spreadsheet showing even miniscule but steady growth in vacation funds, emergency funds, savings, and a healthy growing IRA that add together for a very healthy "Total Assets" number.
Oh look at that, there is one at the end of the sheet!
I also do the math to figure out new total debt versus new total assets and have the "Total Net Worth Change" as the last column. That way whether through paying off debts or investing and saving, I can see that my net worth has changed five figures in the past year.
That is super encouraging.
My Excel spreadsheet knows that I also have to see something building to keep pushing. So having those positive numbers along with the dropping debt numbers is the best combination for me. I get to track everything, see the debt going down, see the assets and net worth going up, and during those really rough times see things that matter to me.
I get that $300 in a tattoo fund or $250 for a vacation that is likely years down the line might not be budget approved, but it stops any self-destruction cold in its tracks and keeps me moving forward the direction I need to be going.
So it's set up in a way that actually gives me a chance to succeed.
Summer Debt, Investment, & Payment Goals
Maintain all bills up to date without raiding any credit or savings
Add to savings columns every single week
Add to IRA every single week
Take any unexpected income or sales from out of budget and put into cash on hand fund
Have more in my active checking account post bills and investments than I do now
Skill Investments
The skill investments continue. I feel pretty good about my skills in building sites, keyword research, SEO, you know the things that are directly related to work/business.
So what about skills to expand new areas or are for new skills and interests completely?
Not much change in outlook from the last update.
Skills I'm Working On
Video Editing – Did I mention how much of not a natural I am? Looking to take a day or two where I do nothing else to try to break through to at least base competence.
Game Design/Programming – Taking very earliest first steps but wasn't overly happy with the sale price for RPG Maker during the summer sale. I know if I wait long enough I'll find a much better deal – preferably at a point where I have more free time, as well.
Sketching/Drawing – Still not making much progress but still have the drawing pad and exercises to the side and this is another one that will take some time.
Hobby Skill – Still on the first step so need to get better at moving at least minimal progress on this one.
Dancing – Still staying with unfortunately not this year.
I'm sure there are plenty of things I've been doing that others would consider skill advancement, but this is the main group beyond the chaos of everything else going on so we'll just work on from there.
Creative Writing
Ugh. So…yeah. If the really old me from ages 3-27 could see how much I was struggling to get any creative writing done he would be in utter disbelief. It's been rough. Good year over all for creative writing, but not a great couple months.
It's one of the few things that are important to me that I haven't done really at all this summer. Had a great April and May then just sort of fell off the earth after the first week of June.
Definitely need to step things up to get back on track on this one, and I think it's just at the point where I need to stop free writing or adding scenes and just move to getting the full outlines figured out and done so I can move all the sections around accordingly, fill it in, and get those first drafts ready.
Creative Writing goals for rest of summer.
Finish Full Outline for City of Crypts
Finish Full Outline for Alvaria
20 pages of fiction for City of Crypts
20 pages of fiction for Alvaria
5 pages of fiction for Inked
Several pages of brainstorming, story ideas, other fictional dreaming practices like I used to do
Habits
Very slowly, step by step, the habits are forming. Making the bed is automatic. Journaling in the morning is way more of a habit than it ever has been. Remembering to journal at night is more of a habit. Instituting certain work triggers during the day has been slowly being ingrained into me.
And the production is showing. Compared to the last two months the word counts are way up. The ability to concentrate for short sprints is up. The ability to really hammer and move the needle is up. Number of blog posts is up moderately…but the average size of these superior posts is over double.
So yeah – some pretty good things happening on this front.
Summer Habit Goals
Continue on course – reinforce the habits being put in place
Figure out the "3rd index card" issue work habits
Always remember AGG before eating
Continue towards subconscious Kaizen every single time I stand up
Work towards making writing fiction daily as automatic as making the bed
Miscellanea
I do hate the term "miscellanea" because it seems like by nature that would make things on here less important but I really don't believe that's necessarily the case. Sometimes there are lists (very, very long lists) of important things that need to be done but just not important enough to take center stage.
Which is how those lists can eventually have 100+ items. I think most of us have hit that overwhelm at one point or another.
Long List of Important Miscellanea (there are others, but here's the "Getting Started Summer Sale")
Buy logo for Niche Site 1, finish design changes, and create Favicon
Buy logo for Niche Site 2, finish design changes, and create Favicon
Buy logo for Niche Site 3, finish design changes, and create Favicon
Buy logo for Niche Site 4, finish design changes, and create Favicon
Do the miscellaneous work for the upcoming creative projects whether viable this year or not
Fill out 5E D&D character sheets for appropriate AM blog posts
Finish out Unqualified Experts Season 2 Filming (not miscellaneous but hey, big enough to deserve credit somewhere – the shooting schedule has been hell but we're putting together an incredible season)
Scripts for video game guide videos
Creating basic researching potential guest posts + outreach guide for Assorted Meeples
Creating basic board game review template for Assorted Meeples
Creating basic video game review template for Assorted Meeples
Brainstorm ideas for YT videos, series, ideas for 2022
Get passport application in
How Do I Feel?
All in all I actually feel really good, though to be honest I need to do a better job of focusing in on that. Because during individual days there are times I feel tired from working so much, stressed from feeling tired, stressed from not being as far along as I want to be despite the incredible work that's been done.
Add in the depression and mental illness and it can be easy to get completely knocked off course. Not going to lie, I still have my bad days.
But overall I feel much better on average on the average days, I have plenty of good days, and even the bad days are rarely 100% bad or as bad as they used to be.
So all in all, other than the two days I felt really sick, I feel great. And it's amazing to be able to say that honestly.
How Do I Feel About My Progress? (and my "Failures")
I wish I had done even more. Truth is, I'm the personality type who is almost certainly always going to feel that way. But that being said, what I've done the past year has been extraordinary, and I'm really excited about where this is going to lead.
That said, there have been plenty of lazy days. There has been plenty of dropping the ball. There are hundreds of hours I could pick up without being ultra productive or anal or too obsessed. In other words, there's still a lot of genuine improvement there for the taking.
And especially on the creative side, I need to improve.
So I don't like my failures because there's plenty more that could have been done, should have been done, can be done, and needs to be done. But I'm getting better, and the progress is undeniable.
Wrapping It Up for the Season
This one is a bit rushed just because of timing. But hey it's the year of 10xing or 20xing the life and it's definitely messy. But I definitely want this site to be a habit as it is one of the few places I don't have to worry about keyword research, SEO, I can write about the things I want to write about.
There's something about the personal blog, having my own space to put it out there without having to be perfect or researched or optimized that is so nice. It also is yet another tool that allows me to look at my goals, look at my work, and keep hammering away.
Thanks for spending the time to read this and hope all of you are doing well!
Related Posts: